Spiritual Cinema Circle
For great quotes search ~LOVE~
Loading

Get New Spiritual Movies Delivered Every Month



Did you know that many visionary, inspirational films are made every year but never get into the theaters? Now, there's a place for you to see those inspiring movies, in the comfort of your home. Spiritual Cinema Circle is the home of uplifting stories from independent filmmakers that inspire love and compassion, films that connect us with the world around us.
‎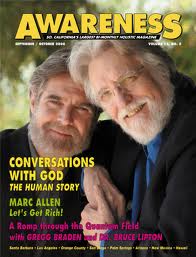 Get New Spiritual Movies & Documentaries like Conversations with God The Human Story


‎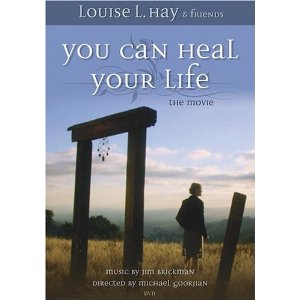 You Can Heal Your Life: The Movie

Directed by emmy award winner Michael Goorjian, weaves three connected story lines. Louise Hay tells her fascinating life journey – detailing the abuse she suffered as a child, her work with men and women afflicted with AIDS and how she healed herself of cancer. Additionally, other leaders in the human potential field such as Dr. Wayne Dyer, Gregg Braden, Jerry and Esther Hicks, Doreen Virtue, Cheryl Richardson and Gay Hendricks give anecdotes about how Hay's work helped them overcome significant obstacles in their life. Their stories all follow along with a young woman's internal journey from self-loathing to a willingness to love herself.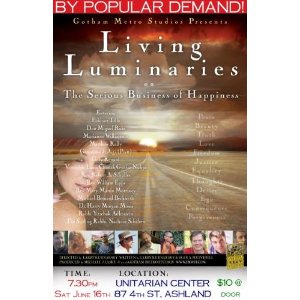 Living Luminaries(On the Serious Business of Happiness)

Join a fantastic group of today's New Thought luminaries, including Marianne Williamson, Michael Beckwith, Eckhart Tolle and many more. Their interviews lead us through a line of questioning about who we are, what we are doing here and how we can achieve true happiness. Geronimo Ji Jaga (a.k.a. Geronimo Pratt), the Black Panther sometimes described as America's Nelson Mandela, makes a unique appearance. After being wrongly imprisoned for more than half of his life, he now teaches tolerance and forgiveness as a way of life. LIVING LUMINARIES features an incredible array of truths spread out for you on a silver platter. Enjoy! Written by Larry J. Kurnarsky and Sean A. Mulvihill, Directed by Larry J. Kurnarsky. [98 minutes in English]
Rumi: Poet of the Heart

This documentary brings to life a man and his poetry that have been gone from this earth for over 800 years. Known for his deeply spiritual love poems, Jelaluddin Rumi was a Sufi Mystic with many devoted followers when an unlikely and mysterious muse named Shams came into his life. When Shams disappeared, the grieving Rumi gave life to beautiful poetry that still lives on today. Narrated by Debra Winger with interviews with Coleman Barks, Robert Bly, Deepak Chopra and more. Written & Directed by Haydn Reiss. [58 minutes, in English]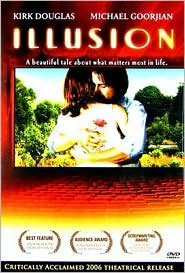 Illusion: Starring Kirk Douglas

In the role of his lifetime, an ailing film producer faces his past with a visit from a ghostly colleague who takes him through the Akashic Records, showing him film reels from his unacknowledged son's life. Can he make a difference at this point in their lives? Affecting and intense, this feature will have you on the edge of your seats! This is an adult film. Written by, Directed by and Starring Michael Goorjian. [106 minutes in English] (Akashic records are the occults version of the book of life.)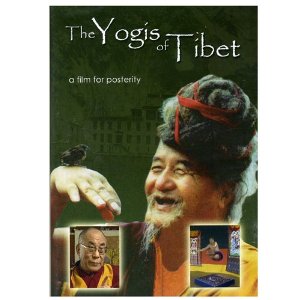 Yogis Of Tibet

This feature length documentary introduces us to the world of the Dalai Lama and the tradition of the Tibetan Yogis who have spent years in isolation practicing secret rituals. For the first time ever seen on film, The Yogis of Tibet share and perform some of their secret rituals that bring them into ascendant states of being. In this amazing film, these mysterious holy people tell us that they no longer feel the need to be isolated and separate and that they are ready to share their secrets. This film allows us into their isolated world, so that the lessons of their unique culture do not die out with them. Produced by Phil and Jo Borak. [77 minutes in English]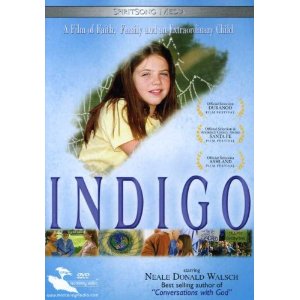 The movie INDIGO

It is a film they made for Spiritual Cinema Circle. It is a story about "redemption, grace and the healing powers of a new generation of psychic and gifted 'Indigo' children" (quoted from SCC website this is a very New Age movie). Neale Donald Walsh again was part of the making of this film and acts in it. You cannot get much more new age then Neale! (this movie explains how now there is a great number of psychic children coming to earth to take it to the next level of evolution). The original book explains more too and others have been written since.
Spiritual Cinema Circle