Horse Love
For great quotes search ~LOVE~
Loading
GUARDIAN HORSE SPIRIT

"In the steady gaze of the horse shines the eloquence that speaks of love, loyalty, strength and courage. It is the window that reveals to us how willing is his spirit, how generous his heart."~ L. McGuire on Horse Love
PARTNERSHIP
You and your horse. His strength and beauty. Your knowledge and patience and determination and understanding and love. That's what fuses the two of you onto this marvelous partnership that makes you wonder, "What can heaven offer any better then what I have here on earth?".~Monica Dickens
HORSE LOVE
The horse moved like a dancer, which is not surprising. A horse is a beautiful animal, but it is perhaps most remarkable because it moves as if it always hears music.~Mark Helprin, A Winter's Tale
HORSE LOVE

When your horse follows you without being asked, when he rubs his head on yours, and when you look at him and feel a tingle down your spine...you know you are loved.~John Lyons
STRONG POWERFUL AND BEAUTIFUL

A horse is the projection of peoples' dreams about themselves - strong, powerful, beautiful - and it has the capability of giving us escape from our mundane existence. ~Pam Brown
LIGHT

"Light, God's eldest daughter..." ~ Thomas Fuller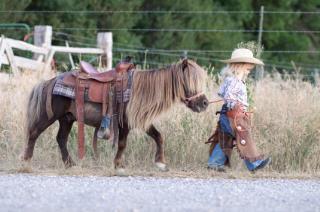 LISTEN TO YOUR HEART

"The only way to get what you really want, is to know what you really want. And the only way to know what you really want, is to know yourself. And the only way to know yourself, is to be yourself. And the only way to be yourself is to listen to your heart."~Mike Dooley
A person with a horse is blessed. One with a horse and a dog know angels without wings.
"LOVE is a path to the heart that knows its own way."~Lamar Cole
"If you send out goodness from yourself, or if you share that which is happy or good within you, it will all come back to you multiplied ten thousand times. In the kingdom of love there is no competition; there is no possessiveness or control. The more love you give away, the more love you will have." ~ John O'Donohue
MIRROR REFLECTION
If you want love give it. If you want to feel joy allow it. If you want compassion, give it to yourself.~Love Heals

"Each aspect within us needs understanding and compassion. If we are unwilling to give it to ourselves how can we expect the world to give it to us? As we are, so is the universe."~Debbie Ford
"I saw a child who couldn't walk, sit on a horse and laugh and talk; I saw a child who could only crawl, mount a horse and sit up tall; I saw a child born into strife, take up and hold the reins of life; And the same child was heard to say, 'Thank you God for showing me the way.'" JOHN ANTHONY DAVIS
Give me some sugar!
[1]
[2]
ALL QUOTE LINKS
Horse Love