LOVE HEALS GLOBAL ONLINE TALK SHOW
‎

LOVE HEALS GLOBAL ONLINE TALK SHOW

Love Heals Global has been created to help elevate Holistic Medicine to be equal to conventional medicine. We believe that by having a global conversation, the pubic will learn about better options concerning their health. Holistic Medicine treats the person, not just the disease.

Holistic Medicine or Integrative Medicine IM, as it's often called, recognizes the partnership between the patient and the doctor, where the goal is to treat mind, body, and spirit, all at the same time. For example, The Duke Center for Integrative Medicine is a model of integrative care. It combines conventional Western medicine with alternative or complementary treatments, such as acupuncture, massage, biofeedback, yoga, stress reduction techniques and herbal medicine - all in an effort to treat the whole person. Many proponents use the term "complementary" to emphasize that these treatments are used with mainstream medicine, not as replacements or alternatives.

One in three Americans are now using some form of alternative therapy when prayer is added to the mix of healing treatments.

Many integrative medicine centers have opened across the country offering complementary therapies and it has more than doubled in less than a decade. Nearly 24% of hospitals have announced that they plan to add complementary therapies in the future. Unfortunately, in many cases, patients are paying out of pocket, limiting their ability to get the treatment they need to resolve the underlying cause of their illness. Some services - such as nutritional counseling, chiropractic treatments, and biofeedback are now being reimbursed by insurance.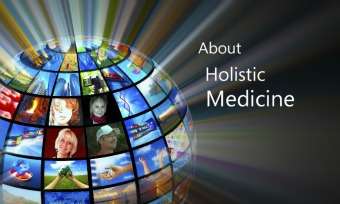 Why is Integrative Medicine appealing so appealing?

Proponents point to a deep dissatisfaction with a health care system that leaves doctors feeling rushed and overwhelmed and patients feeling as if they are nothing more than diseased parts. Integrative medicine takes the time to provide the necessary attention to the mind body and spirit which is a broader approach to healing. The Holistic Approach draws from other cultures who have not gotten lost in technology.

"Patients want to be considered whole human beings in the context of their world," says Esther Sternberg, MD, a National Institutes of Health senior scientist and author of The Balance Within: The Science Connecting Health and Emotions.


For more information e-mail Rodger Briley at rbriley@lovehealsglobal.net or call 469-583-5732
Want to learn how to make your own infomercials, commercials, or video presentations free?





‎




LOVE HEALS GLOBAL ONLINE TALK SHOW

If you have a Holistic Business, you can add it to this site free.




If you want to know more about Global Hangout contact me.
Rodger Briley at rbriley@lovehealsglobal.net or call 469-583-5732