PUPPY LOVE QUOTES
For great quotes search ~LOVE~
Loading
LICK MAGIC

Heart warmers, face lickers, little frolicking hair balls I will lend you my ear. Use me as your chew toy, I will enjoy with great cheer. Rodger Briley
NEVER STOP DREAMING

"Life ends when you stop dreaming, hope ends when you stop believing, love ends when you stop caring, friendship ends when you stop sharing... so share this with whom ever you consider a friend." ~Unknown
THE SECRET TO THE LAW OF ATTRACTION

"To live in accordance with The Secret and the most powerful law in the Universe, we must be in Joy first - and then everything will change. To live our lives by emotionally reacting to what is happening outside of us is misusing the law! As we react with negative emotion to any difficulties, we attract more negativity into our lives. We cannot defy the law of attraction, which operates on the most microscopic levels of vibration, and with absolute exactitude. You must be in Joy first. And then your life will change into Joy."~ From the Secret Scrolls by Rhonda Byrne.
ONENESS

"When you experience your soul's love, you are in a state of being a part of the oneness of all life, where you are accepted, loved, and connected to the greater whole of which you are always a part."~Orin
LOVE HEALS All

All healing is letting go of fear.~Love Heals

"Love is the medicine that accelerates healing. Love yourself, love your neighbor, love your enemy, but begin with self-love. You cannot love others until you love yourself." don Miguel Ruiz PUPPY LOVE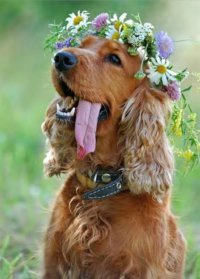 YOUR ARE GREAT

Your were born to be great. Rise to the level of your birthright!~Love Heals

"I believe that you're great, that there's something magnificent about you. Regardless of what has happened to you in your life, regardless of how young or how old you think you might be, the moment you begin to think properly, this something that is within you, this power within you that's greater than the world, it will begin to emerge. It will take over your life. It will feed you, it will clothe you, it will guide you, protect you, direct you, sustain your very existence. If you let it! Now that is what I know, for sure." ~Rev Michael Beckwith PUPPY LOVE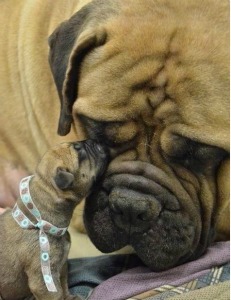 PUREST LOVE

"When you look into your mother's eyes, you know that is the purest love you can find on this earth."~Mitch Albom, For One More Day PUPPY LOVE
THE BEGINNING OF WISDOM IN ACTION

"Two thousand years ago Marcus Aurelius wrote: Our anger or annoyance are more detrimental to us than the things themselves which anger or annoy us". Most of the time, you will find this to be true. Negativity strengthens the ego, but it weakens you. It prevents true intelligence from arising and dealing with situations and people. When you recognize its futility and harmfulness, it begins to subside. You can then face and accept situations and people as they are, without this unnecessary inner baggage. This is the beginning of wisdom in action."~Eckhart Tolle PUPPY LOVE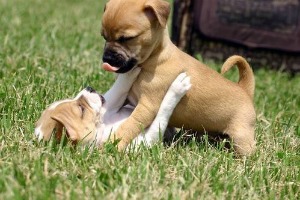 MIRROR MIRROR

We are experiencing ourselves through others. They are responding to our vibration. This how the Universe mirrors us. For example, when anger surfaces, I sometimes attack myself through others. They think they are angry with me but anger has surfaced & I have to deal with mine & they need to deal with theirs. When we realize that we are having power struggles with God through others, we need to look at ourselves as the source instead of blaming others. This understanding helps us to break free of victim consciousness & allows us to evolve to a higher level.
This feels pretty good. I think I'll sleep here.