Acupuncture Works
For great quotes search ~LOVE~
Loading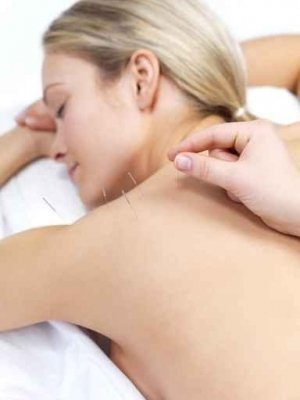 How does Acupuncture work?
ACUPUNCTURE RESTORES ENERGY FLOW


Acupuncture restores energy flow to the body.

Acupuncture Practitioners believe there are 14 distinct energy pathways that travel throughout the body.

MINIMIZE BLOCKAGE
By placing needles at specific points, the blockage is minimized, restoring health.

There are over 400 such points in the body.

Western medicine has also recognized the benefits of acupuncture.
Studies have shown that acupuncture causes the release of hormones, such as endorphins, which cause the body to relax and therefore heal.

Such hormones also increase blood flow, enabling antibodies to attack viruses and infections in the body.

What it treats
According to the World Health Organization, the National Institutes for Health, and clinical experience, Acupuncture is useful in the treatment of:

Chronic and Acute Pain - Injuries, headaches, neck and back pain, tendonitis, sciatica, carpal tunnel syndrome, fibromyalgia

Neurological Disorders - Post-stroke recovery, Bell's Palsy & Trigeminal Neuralgia, movement disorders

Upper Respiratory Disorders - Asthma, allergies, bronchitis, sinusitis, sore throat, laryngitis, colds and flu.

Digestive Disorders - Irritable bowel, colitis, constipation, diarrhea, gastritis, heartburn, food allergies, ulcers

Urinary and Reproductive Disorders - Cystitis, menstrual cramps, irregular or heavy periods, infertility, menopausal symptoms.

Immune Function - Recurrent infections, supportive treatment for cancer and AIDS patients.

Addictions - Addictions to nicotine, alcohol and drugs.

Eye and Ear Disorders - Tinnitus, Meniere's disease.

Depression, Anxiety & Insomnia

Arthritis

Back and joint pain

Infertility

Period pains

Stress

Tiredness

Frozen Shoulder

Rheumatism

Sport Injure

Stiff Neck

Stroke

Tennis Elbow

Migraine

Headaches

Anxiety

IBS
PMT
CFS
Hay Fever Sinus

Acupuncture and Female Infertility

Many women chose acupuncture infertility treatment either on its own or in conjunction with assisted reproductive technology (ART) procedures, such as IVF.

Women undergoing fertility treatment could have their chances of success boosted by acupuncture.

German researchers said they have increased success rates by almost 50% in women having in vitro fertilisation (IVF).

Studies have proved the effectiveness of acupuncture for infertility.

A 2004 study conducted by the Reproductive Medicine and Fertility Center in Colorado found that 51% of women who underwent both IVF and acupuncture treatment at the same time became pregnant, while only 36% of those who only underwent IVF did.

The latter group also had higher rates of miscarriage stillbirth (20%) compared to those women who had received acupuncture (8%).

Advertising Rate
Special 3 Features $35 on this site and/or

Get a Premium membership here FREE
http://www.holisticmedicinegps.com/