Cathy Hazel Adams,

 

LLC 

Intuitive Transformation and Healing 
---
                                                  Greetings! 

Intuitive Quantum Transformation and Energy Healing; Matrix Energetics® Certified Practitioner

---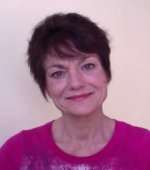 This healing modality synergistically combines clairvoyant
perception with cutting edge quantum physics.
In heart-centered sessions, I work within the Area of All Possibility
(the quantum field of possibility) where, by following Inner Guidance
and applying well-known principles of quantum physics,
I help you release fears, energy blockages, and limiting patterns
of thought and emotion so you can start realizing to the fullest
your authentic potentials for creativity, vibrant health,
fulfillment, love, and true joy.
Transformational Sessions
Quantum Multidimensional Transformation & Energy Healing. Private sessions in person or distance sessions via phone or Skype. Conscious Co-Creation/Self-Transformation & Healing Coaching, Classes, Webinars, and Mentoring. All of your best potentials for health, vitality, a sense of well-being, and a truly authentic, enjoyable, satisfying life exist within the quantum field of infinite possibility and are available to you now. I can help you make the shift.

To learn more about how these sessions work, why they work, how a session might be of help to you, and what you can expect to experience, you can read what clients have to say about their own experiences with healing and transformation, please visit my website:

www.cathyhazeladams.com

Thank you for your interest, and have a blessed day!

Client Comments
"I just wanted to say I thank God for you!  Loving thoughts . . ." – LT
"[Regarding my son] his anxiety  . . . is a lot less.  He has been happier is his everyday life . . . he is the child he always wanted to be." – SK
"My daughter was dyslexic, but the school system does not recognize that as a disability, so they don't offer any assistance to any student that is dyslexic.  I took my daughter to Cathy and had AMAZING results!!!  Last week she told me that the teachers were surprised at her test scores because they were significantly higher than they had ever been before; my daughter told ne that was because 'she can read the right way now!'" -SK
" I just wanted to share with you that all day I have had a lot of healing emotional release and a feeling of peace and freedom that I have needed for a long time but not felt.  I felt I finally knew how to slow down and be present all day and my heart is indeed very open and melting.  I think what you do is very powerful and unique and needs to be shared with as many people as possible . . . "     - KJ
"In the last two days I've had people come out of the woodwork wanting me to join their businesses and work for, or with, them: I mean like 5 in a day!!!  Now when I think of something that I used to think impossible, my gut says, 'It is possible!' "  - SK
"After three sessions with you, my coughing has been reduced approximately 75% and my arms no longer ache.  My backache has been reduced to a mere twinge, plus my tremors have disappeared." - HB
A Little About Cathy
Cathy is originally from Baltimore, MD, but has lived in the west for nearly 25 years, settling first in Boulder, Colorado, and then moving to the small mountain town of Westcliffe, Colorado, before moving with her husband and three horses to Casper, Wyoming.  She earned her Bachelor's and Master's degrees in vocal performance at the Peabody Institute of the Johns Hopkins University in Baltimore, and then spent years as a self-employed business woman in sales and marketing before turning her attention to her full time career as a transformational practitioner and conscious co-creation coach and teacher.  You can read more about Cathy's life, background and work on her website.
Cathy Hazel Adams, LLC Intuitive Transformation and Healing
Cathy Hazel Adams
E-Mail Address: welcomechanges123@gmail.com
Web Site URL: www.cathyhazeladams.com
Street Address: 3211 Energy Lane, #403
City: Casper WY 82604
Business Phone: 307-797-9677
Business Name : Cathy Hazel Adams, LLC
About You and Your Business: Intuitive Quantum Transformation and Energy Healing.  Individual sessions in person or at a distance by phone or Skype.  Conscious Co-Creation/Self-Transformation and Healing Coaching and Classes. I see clients in my Casper, Wyoming office, but also specialize in remote sessions with clients across the nation by phone or Skype.

Advertising Rate
Special 3 Features $35 on this site and/or

Get a Premium membership here FREE
http://www.holisticmedicinegps.com/