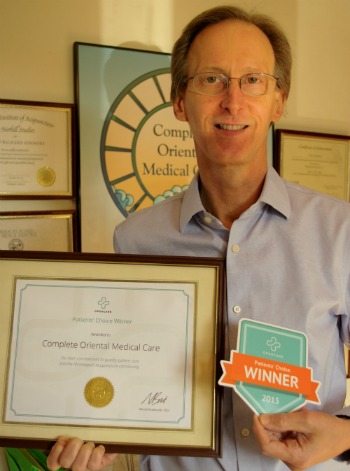 Complete Oriental Medical Care, LLC
7400 Metro Blvd #280
Edina, MN 55439
Email:  info@orientalmedcare.com
Tel: 952-831-8080
https://www.orientalmedcare.com/services/
Our therapies include Acupuncture,  Chinese herbology, and
dietary therapy.

Conditions Treated with Acupuncture
Which Health Condition Would You Like Alleviated?
Acid Reflux
Acne
ADHD/Attention Deficit
Allergies
Anxiety
Arthritis
Auto Accident Injuries
Back Pain
Cancer Care
Carpal Tunnel
Common Cold
Chronic Fatigue
Chronic Pain Relief
Depression
Diabetes
Dizziness/Vertigo
Eczema
ED (erectile dysfunction)
Fibromyalgia
Flu
Hay Fever
Headaches
High Cholesterol
Hip Pain
Hot Flashes
Hypertension/High Blood Pressure
Impotence
Infertility
Insomnia
Irritable Bowel Syndrome (IBS)
Kidney Stones
Knee Pain
Menopause
Migraines
Morning Sickness
Neck Pain
Numbness/Tingling
Peripheral Neuropathy
Pinched Nerve
Plantar Fasciitis
PMS
Poor Memory
Prostate Problems (BPH)
Psoriasis
Quit Smoking
Sciatica
Shoulder Pain
Sinus Infection
Skin Conditions
Sports Injuries
Stomach Flu
Stomach Pain
Stress
Tendonitis
Tennis Elbow
Tinnitus
TMJ
Trigeminal Neuralgia
Ulcers
Urinary Frequency/incontinence
Weight Loss
Whiplash
Visit our Edina acupuncture clinic and enjoy healing acupuncture, Chinese herbs and nutritional counseling. Licensed acupuncturist Steven Sonmore treats back pain, sciatica, migraines, allergies, depression, anxiety, insomnia, weight loss, facial rejuvenation and more.
You can  successfully heal at our holistic health clinic. Call today for an appointment for optimal health at 952-831-8080. Or fill out our contact form athttps://www.orientalmedcare.com/contact/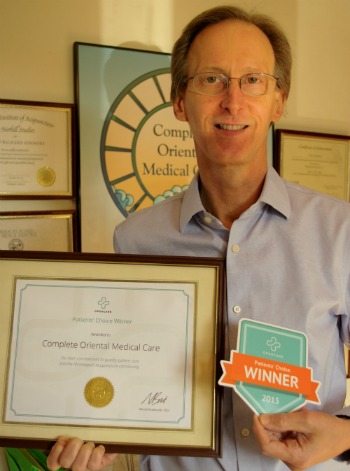 For more than 20 years, Steven Sonmore, L. AC, Dipl. AC., has been helping people transform their lives and maintain better health through Chinese medicine. Steven is a licensed acupuncturist, Oriental bodywork therapist, and herbalist. He offers complete health care through acupuncture, Chinese herbs and nutritional counseling. Steven's patients come from all different ages and walks of life and he has extensive experience treating a spectrum of dis-ease ranging from physical pain and discomfort to emotional stress and anxiety. His extensive experience is evident by the high success rate he consistently has with patients and is licensed by the Minnesota Board of Medical Practice. Steven is also certified by the National Certification Commission for Acupuncture and Oriental Medicine.

Advertising Rate
Special 3 Features $35 on this site and/or

Get a Premium membership here FREE
http://www.holisticmedicinegps.com/