Meditation Reduces Crime
For great quotes search ~LOVE~
Loading
Washington meditation project reduces violent crime by 23.3%
An experiment in Washington DC to study the effect of a large group of meditators on social trends, saw a rapid reduction in violent crime during the project period.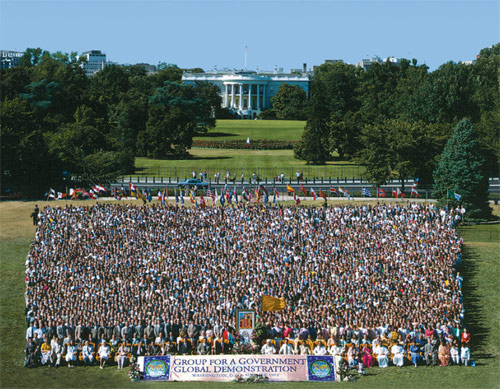 The researchers, led by John Hagelin a renowned quantum physicist, set up this major prospective social study. The idea was to show how easy and simple it is to reduce crime and social stress by using meditation to interve from the field of consciousness.


As with earlier studies, the method for achieving this was the deployment of a coherence-creating or Super Radiance group of meditators known as TM-Sidhas(What is a TM-Sidha?).

About forty earlier studies had already demonstrated the power of the Super Radiance effect to create more coherence in society. So the understanding of coherence creation with groups of meditators was already well established, at least with the research team.

This time, what the researchers aimed to do was make a big impression in the most important capital city of the world. The idea was to attract attention from the relevant authorities as to the immense possibilities for crime fighting and war prevention using group meditation.

Part of the plan was to create a cast iron research protocol that would withstand all critical challenges as to the fairness and thoroughness of the experiment.
Meditation Reduces Crime
LEARN MORE HERE
Advertising Rate
Special 3 Features $35 on this site and/or

Get a Premium membership here FREE
http://www.holisticmedicinegps.com/